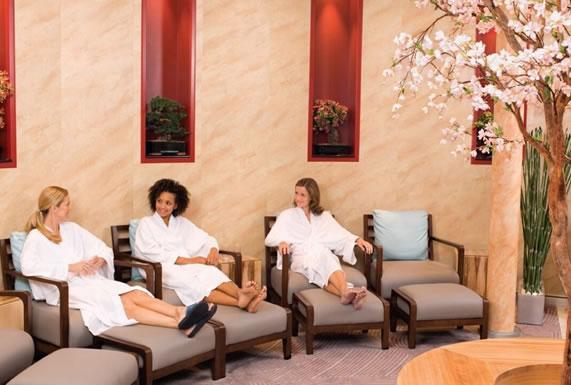 Conferees' family enjoy a variety of on-board activities providing thrilling physical challenges or relaxing ways to unwind.
Stress Free - Our Cruise Conferences provide a unique, relaxing learning environment.
Family Friendly - Our cruises are fun for the entire family. You will never run out of things to do!
Vitality Wellness program
Full Service Spa offerings facial treatments, massages, acupuncture and more!
Hair Salon
Barber
Pools and Whirlpools for families and adults only
Fitness 
State of the Art Fitness Center
Spinning, Aerobic, Pilates and more classes available!
Personal Training
Running/Walking Track
Fun & Games
Poolside Activities and Games
Scavenger Hunt
Karaoke
Bumper Cars
Roller Skating
Dreamworks Experience
Our cruises are family friendly and offer exciting programs for guests of all ages.
Complementary Children's Programs
Who can sail: Overall, children 6-months and older are welcome on most itineraries; 12- months on longer voyages, such as transatlantic, Hawaii and South American sailings.
Cruising is very popular with families:  The complementary children programs offered by different cruise lines are of high quality, and are staffed by entertaining and experienced counselors, dedicated and trained to make sure kids are having the best vacation ever.   All counselors, each with education or childcare experience, are there to make sure everyone in these small groups has an amazing time.
Activities… more Activities, Fun…Lots of Fun is what the complementary children programs consist of. (make it sound exciting…add some photos)
Youth Programs for children 6 months to 17 years old which consists of:
Some activities include:
kids-only dance parties
Movies and cartoons
Ice cream and pizza parties,
Fun activities parents and kids can do together and sports such as ice skating, zip lining and bowling
T-shirt coloring, pajama parties, theme nights, family fun fairs, art projects, and more